Company Information | Encory GmbH 

Encory is a joint venture of the ALBA and BMW group and develops parts portfolio management solutions and customer centered Aftersales Strategies with locations in Germany and China. 

Headquarter: Munich, Germany / Cangzhou, China

Industry: Automotive / Manufacturing

Number of Employees: 50-100 

Odoo Users: 20

Applications: Inventory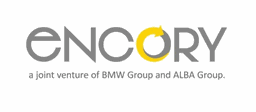 As a multinational joint venture with locations in Europe and China, Encory searched for different software solutions that suit the requirements of both markets. Their branch in China had different requirements than their european branch, as the chinese market environment is characterized as being highly dynamic and fast-growing. Therefore, Encory was in need of a highly flexible solution that would suit the business requirements of their chinese location.
For their European branch, Encory for a tailor-made software on the basis of Odoo's comprehensive platform. 
The module that was used as a basis for the development was Odoo Inventory, which is used for managing and processing incoming parts. With Odoo and with our support, we could fulfill all of Encory's special requirements, like Barcode scanning with mobile devices, the automization o processes, detailed reports and an interface to a BI software and to their own monitoring software.
The biggest advantage in this project was that Odoo could be adapted in the front end user interface exactly as required, whereas in the background, we could use Odoo standard for all automizations and processes. No major programming was necessary and in the end, the project budget was not even consumed entirely - so Encory decided to upgrade the whole system to go live on the newest version. Because of the customized front end, we have been able to map Encory's processes 100% as specified.
The points that Encory values most in using Odoo as a tailor-made software are its many automizations and easy reporting functions that result in a very low mistake rate and prevents errors in their warehouse. Also, Odoo's intuitive way to use and its very fast and stable system make it the perfect addition to their other software systems - especially due to the seemless integration with the other systems. Also, Odoo is much more cost efficient due to its flexibility and customizability.
"OBS delivered as promised. Compared to other projects, we had an absolutely smooth implementation of Odoo thanks to the expertise, know-how, flexibility and accessibility of OBS. The system runs like clockwork."


Are you looking for individual software development?

Contact us and decrease your development costs!