Unternehmensinformationen | gammatest

Gammatest ist ein deutsches Metallverarbeitungsunternehmen mit dem Fokus auf zerstörungsfreie Werkstoffprüfung. 
Hauptsitz: Castrop-Rauxel, Germany

Branche: Metallverarbeitung

Anzahl der Mitarbeiter: 80
Module: Finanzen, Abrechnung, Einkauf, Lager, Kundenmanagement, Verkauf, Projekt Management, Website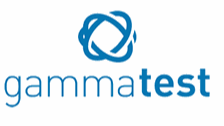 As a non-destructive materials testing specialist, gammatest offers a full range of testing to verify the quality and safety of their products. Product quality and safety, especially in the metal industry and with metal construction, depend on impeccable base materials and flawless processing. 
When gammatest approached OBS, their main objective was to complete a successful implementation of Odoo as their new, general business software.

With the implementation of Odoo, gammatest aimed to successively replace their old business software in order to map their complete business processes with Odoo in the long-term. Due to their former business software and the necessary updates, it is required to implement Odoo in three different phases:
In phase one, Odoo Invoicing, Accounting, Purchase and Inventory modules were successfully implemented to ensure gammatest's day-to-day operations continued to run smoothly and without discruptions. In phase two, Odoo CRM, Sales and Project Management modules were implemented to support and handle their daily processes more efficiently. In phase three, gammatest plans to implement Odoo's Web Platform, which will allow them to interact with their customers via the web portal.
For gammatest, the independence and adaptability of Odoo's open-source environment is the software's main advantage as successful business software solution.



"Sehr gute Unterstützung durch OBS, schnelles Feedback, sehr bemüht Anforderungen im Odoo Standard zu erfüllen - es passt einfach alles."
Würden Sie auch gerne wissen wie Sie Ihr Unternehmen mit Odoo verbessern können?

Kontaktieren Sie uns für weitere Informationen!