Odoo Groot- en Detailhandel

Met de verkoopapps van Odoo kunt u uw producten via elk verkoopkanaal verkopen. Het maakt niet uit of u een retailer bent die rechtstreeks aan een verkooppunt verkoopt, via een online winkel of dat u een CRM-systeem nodig heeft voor uw B2B-verkopen. Met Odoo kunt u uw verkoop stimuleren!
En het beste is: Odoo's verkoopapplicaties werken volledig geïntegreerd met alle andere applicaties, zoals Voorraad, Inkoop en Productie!
Lees Succesverhalen van onze Klanten: Encory biedt adviesdiensten voor het ontwikkelen van klantgerichte aftersalesstrategieën. Lees hier hoe Encory hun garantie-onderdelenproces met Odoo beheert!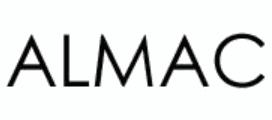 Almac Imports is een ontwerper, fabrikant en distributeur van groothandelsmanden, verpakkingsmaterialen en dozen gevestigd in Montreal. Headleveler is een fabrikant en verkoper van op maat gemaakte kussens van hoge kwaliteit, aanbevolen door professionele zorgverleners.

Wilt u ervaren hoe Odoo u kan helpen uw verkoop een boost te geven?

Boek een gratis Odoo-demo bij ons!