With Odoo, you can sell your products via any sales channel. No matter if you are a retailer directly selling at a PoS, via a webshop or if you require a CRM system for your B2B sales - with Odoo, you have all possibilities to boost your sales!
And the best thing is - Odoo's sales applications work fully integrated with all other applications, like Inventory, Purchase, and Manufacturing!

Read our Customer Success Stories: Encory offers consulting services for developing customer-centric aftersales strategies. Read here how Encory manages their guarantee parts process with Odoo!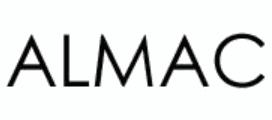 Almac Imports is a designer, manufacturer and distributor of wholesale baskets, packaging supplies and boxes based in Montreal. Headleveler is a manufacturer and retailer of high-quality, custom pillows recommedned by healthcare professionals.

Do you want to experience how Odoo can help you boost your sales?

Book a free Odoo Demo with us!