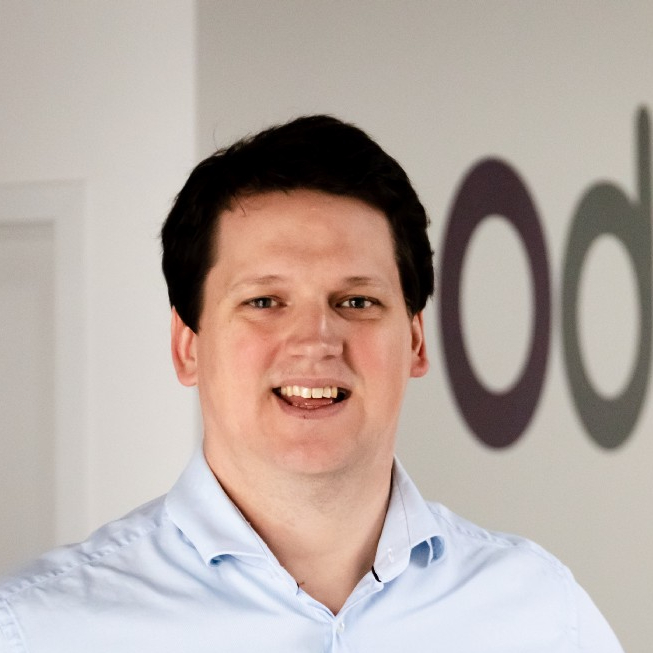 ---
OBS Solutions has been one of our most successful global Odoo implementation partners for many years. We, as Odoo, collaborate in a number of ways very effectively with OBS and ensure smooth Odoo implementations, in particular for larger multinational companies...

Why OBS?
---
Through our extensive experience & know-how, we follow the highest quality standards in providing you with the best solution for your business. We are able to cope with complex business requirements and multinational implementations in collaboration with the "best Odoo partners" alliance. As the business and customer-centric partner, we support our customers with dedicated sector and industry-specific solutions and know-how. While Odoo is the agile and modern platform, we are your professional Odoo integrator.
---
---

All the apps you need in one software
From ERP to CRM, eCommerce and CMS - Odoo integrates all your business processes seamlessly in one software system.
Odoo Features
​
---
Whether you are a start-up, medium-sized business or large enterprise, all companies have the same goal: to create their processes as efficiently as possible.
With Odoo, the all-in-one management software, you are able to optimize, simplify and automate your processes to remove time-consuming tasks and focus on what's most important: your business.

---
---
Combined expertise
Global Horizon, Local Focus: The Strength of OBS Solutions.


​​OBS Group
---
As part of the OBS Group, we are proud to be actively shaping the future of work.

We continuously increase our efficiency and entrepreneurial growth with the support of the OBS Group. Working together and sharing best practices with our large, internationally diversified teams and experts in different industries provides our customers with a benefit that goes far beyond what any single company could offer.
---

Best Odoo Partners
---
We guarentee international customers the best support and services within our global alliance.

As part of the global Best Odoo Partners network, an alliance with several local Odoo experts for the implementation of international projects, we exploit the full potential of Odoo and offer exclusive know-how and expertise.
---
---
Our Services
We offer all the services you need for a successful Odoo implementation.
---
What our customers say about us:
"We really liked the Odoo implementation with OBS, we can warmly recommend their support."

"We were only able to go live within 3 months thanks to the quick and convincing solutions from OBS. The operational cooperation was exceptionally good."

"OBS could find cost efficient solutions close to Odoo standard, even if the requirements were very specific or additional requirements occurred in the project. Consultants were very well reachable, communicate transparently and implement solutions very quickly - a flexible service that cannot be taken for granted."

"In particular, I would also like to emphasize your service / support again. I feel really in good hands with you and my problems are quickly understood and resolved without making a big deal of it."

"OBS delivered as promised. Compared to other projects, we had an absolutely smooth implementation of Odoo thanks to the expertise, know-how, flexibility and accessibility of OBS. The system runs like clockwork."

"When it comes to the OBS support, everything was perfect - fast feedback and they made every effort to meet the requirements of Odoo Standard."

"The Odoo introduction with OBS was exactly how I imagine an agile software implementation of modern business software."

"We particularly value the rapid assistance, very good accessibility and flexibility in the elaboration of business solutions when working with OBS."

"Even our complex requirements could be mainly managed within Odoo standard, because of the focus, the Odoo competence and the quick feedback from OBS."

"We have now full transparency and can operate the system from anywhere, which increased our operational efficiency and client sales."

"In our 2-hour online appointment, OBS advanced our project by months."

Schedule your free Odoo Demo with OBS today!

We will show you the fully integrated Odoo system that will take your business to the next level.