OBS Customer References

Join the fleet and take your business to the next level.

Implementing new software is an unknown challenge for any company. Thankfully, you can benefit from the large number of Odoo customer references. Odoo is used in a wide range of fields. Top companies trust the powerful software. Gain impressions and inspiration for your Odoo project. Discover solutions from the experience of more than 10 million Odoo users.
Find out if industry-specific solutions are right for you. In our Odoo customer references, you will also find successfully implemented individual solutions.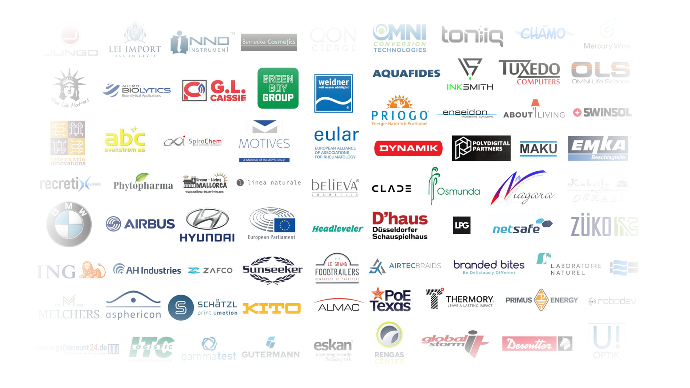 OBS Customer Database
---
All our customer references can be found in our customer database. Here you can filter by industry, scope of business, company size, location and search for keywords.
---
"We were only able to go live within 3 months thanks to the quick and convincing solutions from OBS. The operational cooperation was exceptionally good."

"OBS delivered as promised. Compared to other projects, we had an absolutely smooth implementation of Odoo thanks to the expertise, know-how, flexibility and accessibility of OBS. The system runs like clockwork."

"Odoo allowed our company to efficiently manage a growth from a turnover of $2.4m to $15m in 4 years."

"The Odoo introduction with OBS was exactly how I imagine an agile software implementation of modern business software."

"In particular, I would also like to emphasize your service / support again. I feel really in good hands with you and my problems are quickly understood and resolved without making a big deal of it."

"With Odoo CRM, I keep all the information about leads and customers in a single place. It's great and effective."

"When it comes to the OBS support, everything was perfect - fast feedback and they made every effort to meet the requirements of Odoo Standard."

"We replaced 14 different applications and increased revenues by 10% overnight."

"We particularly value the rapid assistance, very good accessibility and flexibility in the elaboration of business solutions when working with OBS."

"Even our complex requirements could be mainly managed within Odoo standard, because of the focus, the Odoo competence and the quick feedback from OBS."

"Odoo provides an essential platform for our project management. Things are better organized and much more visible with it."

"We have now full transparency and can operate the system from anywhere, which increased our operational efficiency and client sales"

"OBS could find cost efficient solutions close to Odoo standard, even if the requirements were very specific or additional requirements occurred in the project. Consultants were very well reachable, communicate transparently and implement solutions very quickly - a flexible service that cannot be taken for granted."

Become one of our references.

Choose OBS Solutions as your partner - take your business to the next level!