100% individual process mapping based on a comprehensive standard software

Odoo is originally a development platform on which almost any adjustment can be made. It contains a powerful toolbox and more than 20,000 ready to use applications, that makes software development easy. Decrease your development cost significantly and benefit from a standard software that can be 100% customized.

The aim is to design the processes and user interface exactly as required by you and to use >90% Odoo Standard options, tools and apps in the fulfillment. We use best practice methods of software development like agile project management, automated testing etc. to make your project a smooth success.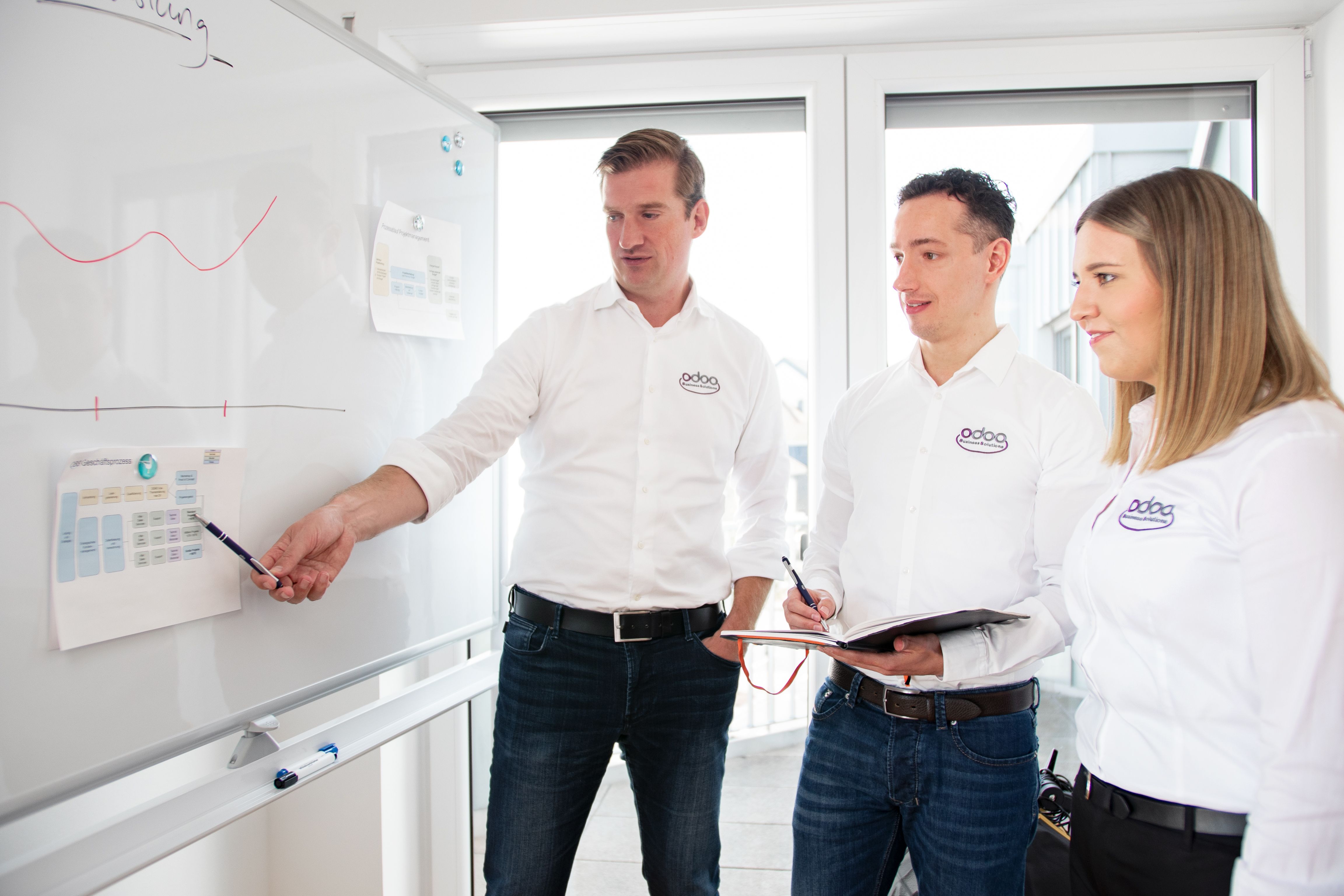 Example project: Encory's guarantee parts process managed by Odoo

Since October 2019 the parts guarantee process for Encory is managed by Odoo in one of their parts sorting locations. 


We had to fulfill very detailed and specific process requirements like different barcode scanning, information entry, automated actions, sequence of processes etc., which were different to the Odoo Standard process. After a detailed process mapping and definition of differences to the Odoo Standard process we specified the necessary adaptations considering as much Odoo standard as possible.


Finally Odoo could be adapted in the front end user interface exactly as required, whereas in the background we could use Odoo standard for all automations and processes. No major process programming was necessary, even though the requirements were quite specific. 


In the end the project budget was not consumed entirely and we could upgrade the system before go live to the newest version of Odoo 13. Therewith Encory operates as one of the first customers worldwide on the new Odoo 13 platform. 


Please get in touch with us, to evaluate your requirements with Odoo, before starting a software development from scratch.


"OBS delivered as promised. Compared to other projects, we had an absolutely smooth implementation of Odoo thanks to the expertise, know-how, flexibility and accessibility of OBS. The system runs like clockwork."

Developing your individual solution with a strong standard software would mean:
Save a lot of time, effort and cost!
Lower Investment
>90% of the software is ready to use
Faster Development
Standard system and tools, agile development approach
Additional Functionality
>20.000 additional apps available with "out of the box" integration
No standard upgrade Cost
Included in Odoo Enterprise Contract for Odoo Standard
Bug Free Guarantee
Included in Odoo Enterprise Contract for Odoo Standard
50,000+ companies run Odoo to grow their businesses.
Join us and make your company a better place.