Discontinuation SAP R/3 - SAP alternative for medium-sized businesses

Even if you're a well-established SAP customer, you will be forced to make a change to your ERP software solution by the year 2027. At that time, support for previous software versions will be discontinued, forcing SAP customers to search for a new solution.

Even customers who want to remain loyal to SAP have to be prepared for considerable effort when switching. This is no longer to be understood as an upgrade, but in this case corresponds to the effort that you expect for an implementation project.

Read more about the expectable processes and the available alternatives for medium-sized companies down below.

The pressure to act on medium-sized companies is growing. SAP is discontinuing support for its older software offerings. This also applies to the popular client server model solution SAP R/3.
Consequences to be taken into account: A transfer to the newer SAP software solutions is not only cost-intensive, but also very complex. SAP 4/HANA is therefore only suitable for larger corporations with more than 5,000 employees.
The promise of SAP software: Let's break down the meaning of S/4HANA. "S" stands for simple. The "4" stands for the fourth generation of the product. And "HANA" is an abbreviation for "high-performance analytic appliance." In addition to the ERP software, there is also a database and a cloud platform under the same name (HANA). The new ERP software is available in an on-premise version and in a private or public cloud version. SAP only offers closed-source software for their ERP offering.

The implementation of S/4HANA: SAP customers are forced to act since their previous software versions are no longer supported. However, the switch to HANA cannot be carried out step by step. Instead, it must be implemented holistically — all at once. Overall, the implementation should be considered a large project, just like a new launch, as there are extensive differences between HANA and previous software versions. It will be necessary to involve several departments within your company in the process so that all of the different requirements are taken into account by the appropriate stakeholders.
But be careful: HANA is not suitable for beginners. Projects that are processed with the software require specialist knowledge, so you may need to plan more time for your employees to become familiar with the software. Also, the software can't fully adapt to your company, which means you'll also need to create some new business processes and do some internal restructuring to achieve meaningful cooperation with the software.
The system also requires high-priced hardware, which is communicated in an unspecific and non-transparent manner. And, it's challenging to determine your expected costs for things like licenses in advance, as these costs are negotiated individually based on your system requirements.
Also, creating interfaces with open-source software from SAP isn't likely due to the complexities around the implementation of S/4HANA.
Who should implement S/4HANA? Considering the high costs and the enormous level of effort to implement the product, an S/4HANA implementation choice only seems worthwhile for large companies with specially trained employees on the product or those that can provide the necessary training time. 
A warning: Customers who choose to implement S/4HANA should also expect to see additional costs over time, as the provider is constantly creating new sources of revenue. For example, customers are now billed according to consumption. Companies with clear structures can tailor the packages offered to the necessary number of users, but it still makes anticipating costs over time very challenging.
SAP alternatives for middle-sized companies
Alternatives for medium-sized companies: SAP isn't the only software that specializes in fully integrated business software. In the ERP sector in particular, there is a wide range of different providers. Mentioning for example Microsoft, Netsuite or Odoo. You can find out more about the individual software offers in our blog.

SAP is not an attractive solution for growing and medium-sized companies. For companies with up to 5,000 employees, alternatives like Odoo make much more sense - and not just in terms of price.


Odoo as the alternative in focus for medium-sized companies: Among other things, Odoo offers three software options. Odoo Enterprise is available as on-premise software or as SaaS software as a cloud or cloud platform. In addition to closed source software, Odoo also offers open source software to make adjustments easier and more transparent. It is also possible to extensively test Odoo before making a purchase decision.

Odoo impresses with a simple and user-friendly interface. All modules are structured in a way that they can communicate easily with each other, offering a seamless exchange of information.

Odoo can also be expanded as required. In fact, you can already find several thousand packages in the Odoo Community area. If you need even more individual solutions, you can fall back on a large range of services with Odoo partners, such as Odoo Business Solutions, or you can dare to develop your desired app yourself. 

Thus, Odoo is suitable for every company size and multiple industries. Also, businesses can grow with Odoo, so you can expand your ERP system step by step as your business grows.


Odoo implementation: Especially for medium-sized companies, adaptability, step-by-step implementation, and conversion are decisive factors when choosing Odoo, in addition to costs. 
Thanks to Odoo's independence, no specific requirements have to be met when it comes to your previous ERP providers. Frequent conversion, transfer, and synchronization between different IT systems are no longer necessary because of the integrated interfaces that make interaction with other systems smooth. This not only saves time but also reduces errors.
There are worlds between SAP and Odoo, with Odoo clearly coming out on top when it comes to price comparisons. Odoo is not only more cost-effective, but it also allows you to tailor it to the unique needs of your business.
With Odoo Business Solutions, you have one of the fastest growing Odoo Gold Partners worldwide at your side. As a global partner, we are at your side for all functional and technical questions from software configuration and requirements gathering all the way to launch.

Find out more about our services for the Odoo implementation process.

More about the Odoo implementation in the blog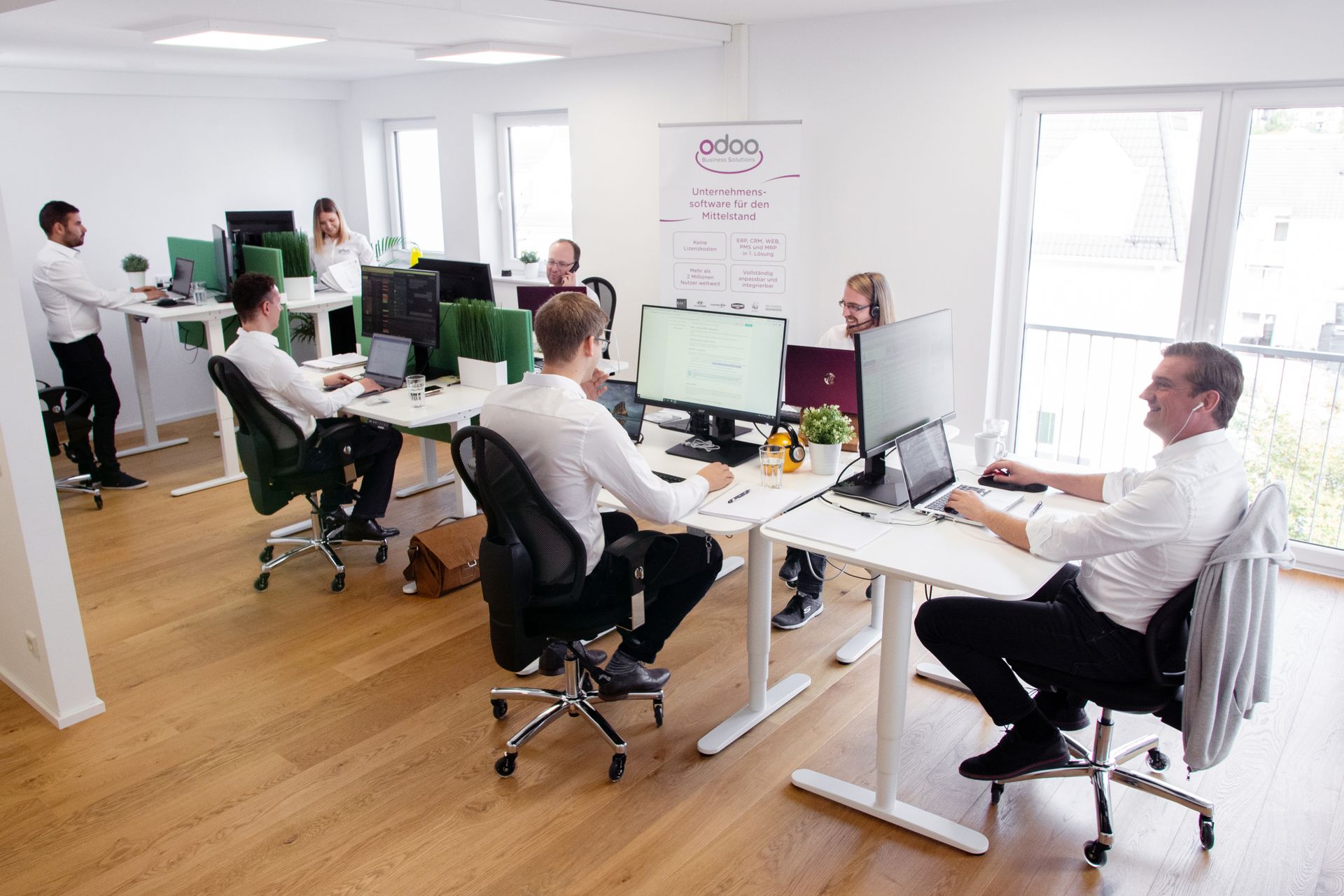 Implementing Odoo the OBS way — Part 1
Our job as Odoo integrator is fantastic. We have the opportunity to improve the working life of many people by automating boring tasks and increasing company productivity. However, the introduction of new management software...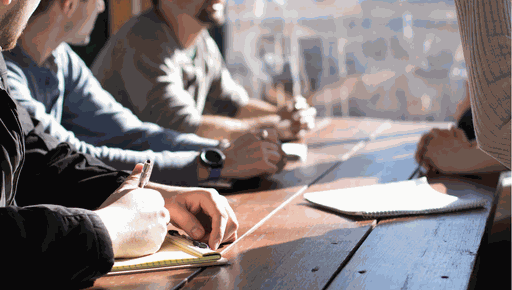 Implementing Odoo the OBS way — Part 2
In Part 1, we introduced our blog series: "Successful Odoo Implementation with OBS." In Part 2, we will present the various roles and their areas of responsibility that a project team should consist of in order to ensure a successful Odoo implementation...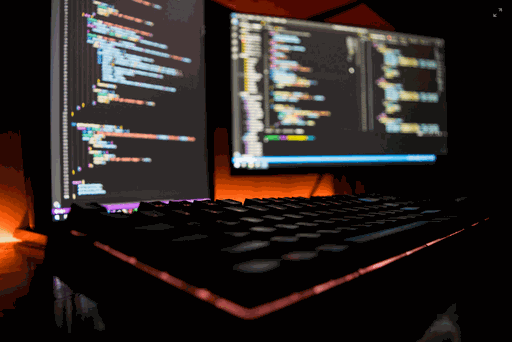 Odoo Developments
Thanks to our "Smart Design" approach, the adaptation, individualization, and expansion of processes in Odoo to specific customer requirements is an essential strength of our organization. For us, smart design means combining first-class methods and development processes with our focus on the Odoo standard and thus also carrying out complex adaptation projects...
Receive your individual project appraisal!
Benefit from the know-how that we offer you as an Odoo Gold Partner.