Modular software systems that are flexible and expandable offer a lot of potential. They can grow with your company and provide ongoing meaningful support for your work.
Odoo offers you even more possibilities. Instead of just choosing from a wide range of applications, Odoo Studio allows you to customize the Odoo system even more, which offers you even more flexibility in implementation and use.
Read more about what you can accomplish with Odoo Studio.
When using Odoo Studio makes sense

Odoo Studio is a great option for small companies (up to 10 employees) that don't have any programming needs. In fact, these companies can customize their Odoo system without having any programming knowledge at all.

For larger companies that do need individual programming, Odoo Studio can still be very useful. In these cases, Odoo Studio can be used as a prototyping tool.

A more detailed look:  Let's say you have a project where you want to customize various views in your Odoo system. Or maybe you need to customize your views because of the way your company operates. For these projects, we at OBS would opt to use Odoo Studio.

By using Odoo Studio, we can show you in real-time how the new system would look, what would change, and then immediately make adjustments as needed throughout the process. 
The big advantage? You can see how the system will look, even before it is finalized. This makes the development process more transparent and easy to understand, and it also offers a lot more opportunities to fine-tune and customize the system to your unique business needs.
Once you have decided exactly how you'd like the system to be customized through Odoo Studio, these adjustments can be integrated into the system programming relatively easily. And after installing any new features, your software will work just as reliably as it did before. Only now, your business needs will be better met!

Note: We do not recommend using Odoo Studio in combination with regular programming since the changes made with Odoo Studio cannot be seen in regular programming. Thus, a meaningful change through additional regular programming is not possible. As such, the risk of conflicts arising in the software is too high.

In recent years, Odoo has worked on this obstacle and significantly simplified the code transfer. Now Odoo Studio can be used as a powerful prototyping tool. We recommend this, especially for large projects. The final customizations should still be done in regular programming in an external module that is integrated with Github. This way, you can keep the programming visible and transferable and easily bypass possible sources of errors.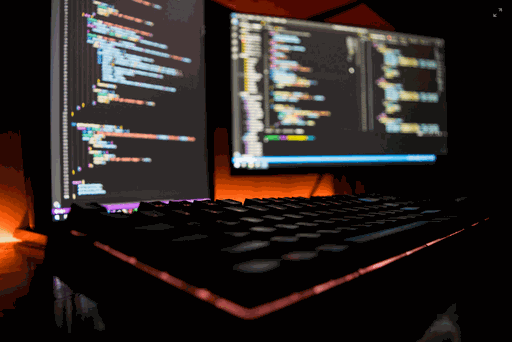 Work with OBS
At OBS, we leverage the full power of Odoo Standard and build the optimal solution for you and your business on top of this powerful developer framework. Many useful solutions are already available or easy to establish with an experienced integration partner. Learn more about our development solutions, which we tailor entirely to the needs of our customers.

Discover all the features of Odoo Studio with OBS by your side.

 Benefit from our vast development experience for your projects.