We at OBS have developed an integrated real estate solution that is suitable for real estate agents, project developers and real estate management companies and is 100% integrated with Odoo.
Odoo, with its multiple functions and applications, offers a system in which you can easily and directly manage your business. In the past, the requests for a software that can also be used in the real estate industry increased. After researching the market and the offered solutions, we knew that Odoo, from its basic concept, could be ideally used as real estate software. Only a few elements had to be modified or added to meet the requirements of the real estate industry. As a result, we developed a software exclusively adapted to the real estate world.

Easily Manage Your Properties
The Property Management App developed by us and included in our OBS Real Estate Solution gives you the ability to easily determine which objects and properties your customer should see on your website at the end. For this purpose you can choose between a variety of functions and filters. For example, when a property is added to the system, all potentially interested parties with the appropriate profile can be automatically notified. And there are many more helpful functions to find out.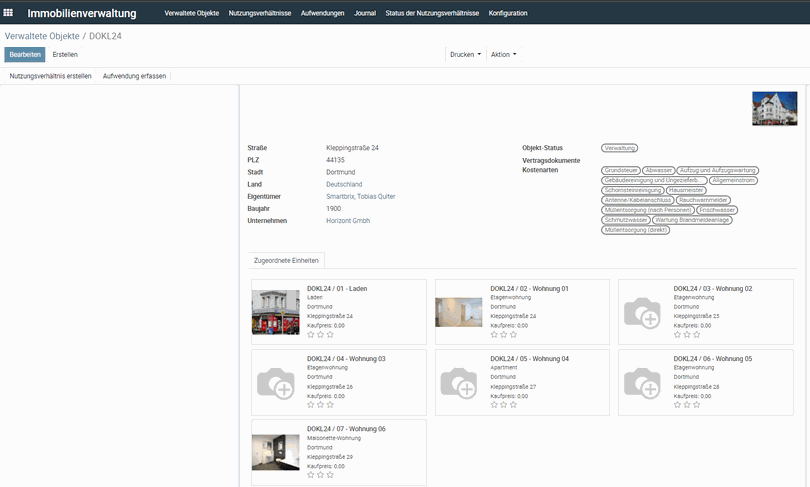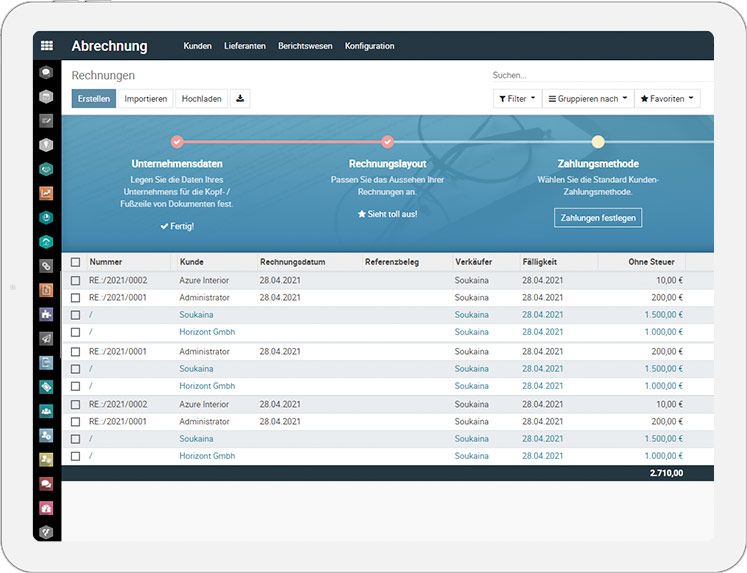 Settle & Invoice Additional Costs
With this OBS development you can quickly and easily settle and invoice additional costs and create the utility bill for each of your tenants. This extension not only supports you with the correct allocation of your costs, but also creates the cost overview for you as well as the cover letters for your tenants.

Effectively Manage Your Projects
The Project Management App helps by planning, organizing, analyzing and controlling your projects easily. It offers many practical functions such as creating projects using templates, sending automated messages to customers via the integrated mail program, helping to keep track of budgets and many more!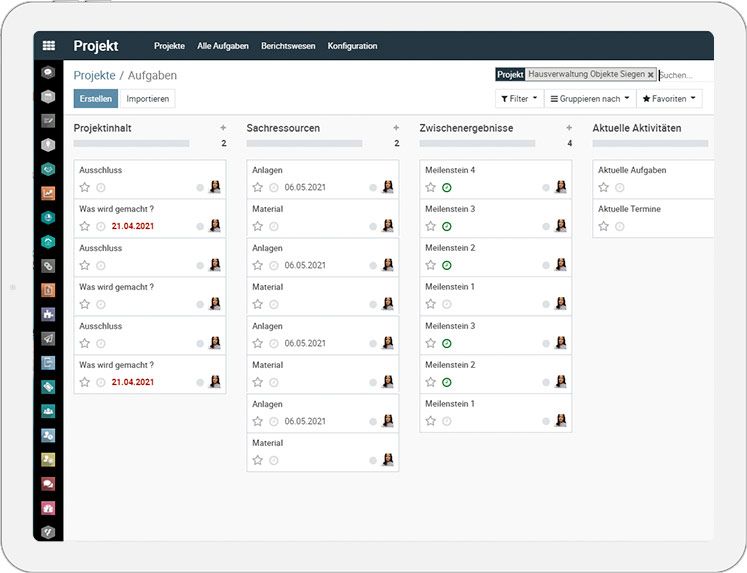 Automated work steps

3 in 1 - real estate agents, project developers & real estate management companies

All-in-one solution

Fully digitized processes


Interfaces to DATEV (import and export)

Customer communication through customer portal

Individual marketing and website options

Fully integrable with the open-source ERP system odoo

Whether you are a property management agency, an independent sales agent or a project developer - our Odoo Real Estate Solution offers you the right software support for your business. We also offer complete freedom in software selection and design. No matter what your field of work looks like, you can decide for yourself which modules are suitable for you. Thus, you have a software tailored to your company, which supports you in your daily work and even automates it.

Did we catch your interest?

To familiarize yourself with our software, test it without any obligation in our free demo!