Solutions for Laboratory Operation

Odoo has many functions and fields of application. However, Odoo Standard has not yet been designed for everyday laboratory use and does not offer easy ways to be used as a laboratory information management system. We at OBS have taken a closer look at this gap in Odoo's portfolio and have developed an extension for your Odoo system that now also supports you in your work in the laboratory.
Read more about the solution from OBS, including how the solution from OBS works and what features it includes.

Currently, Microsoft Excel is the most widely used program for managing laboratory information. Many alternative solutions are very expensive and therefore not suitable for laboratories with tight budgets. Laboratories must therefore decide whether to spend a lot of money or fully commit to Microsoft Excel for all processes. We are now breaking this enforced monopoly with our alternative for your Odoo system: TerraLab.


The Laboratory Information Management System
Can Odoo be used as a laboratory information management system? 

The answer is "yes" and "no" at the same time. Odoo offers many functions that can be used reasonably in a laboratory, such as managing payment tracking, accounting, or inventory. However, Odoo lacks important tools for managing samples and tests.

Where are the obstacles, and how can they be overcome? 
Sending a physical addition, like samples in this case, to an order is not supported by Odoo so far. The system only knows the order. Why this link is important can be explained quite easily:

Think of blood tests, for example. In order to perform blood tests, a patient's blood sample must arrive at the laboratory with instructions for which tests are to be performed. This means that the order and the sample must be handled together and should be traceable to each other at all times.
Our TerraLab extension does this, making it possible to link orders and physical attachments.

Odoo also does not know the concept of tests as they are commonly performed in laboratories. They are performed with different devices and include additional calculations based on the tests, which are included in the result.

To prevent errors and system crashes that could occur if formulas were created with Python in Odoo, we have created a linking of Odoo and Google Sheets for these purposes. This makes creation and editing safer and easier. First, you can define the formulas just like you used to in Excel. Then, Odoo forwards the information and variables from Odoo to Google Sheets in the background and receives the result back. This works extremely well.
This solution was developed for Odoo 13 and 14 and will soon be available for Odoo 15. In the future, it is expected that this support can be implemented for Odoo's own spreadsheets.

How are the tests managed in a meaningful way?

Of course, many tests are generated in the laboratory. These must be assigned, evaluated, and managed according to their objective. With TerraLab, you can include the configuration of the tests in the calculation sheets, import them into Odoo, and thus manage them directly in your Odoo system.


Managing large amounts of data:
In order to be adapted to the real-life laboratory environment, we have paid special attention to ensuring that testing in series can be managed fluidly and easily. Our mass editing feature makes fast edits of large amounts of data possible.
Our Odoo lab extension is designed to facilitate ISO9001 quality certification. You get all the information you need for verifications for every single sample and procedure in one fell swoop.

TerraLab functions at a glance

Simple, fast and structured management of all orders, all products, all categories, all tests and all samples



Lossless import from spreadsheet with definition of target use



Mass Processing



Possibility to recalculate values

Get a deeper insight
Find out more about the OBS solution for the laboratory industry. It has been designed for any kind of laboratory and allows an extremely flexible configuration of tests. This functionality is not available in any other solution that we have seen on the market.

---
Discover more OBS Extensions for your Odoo System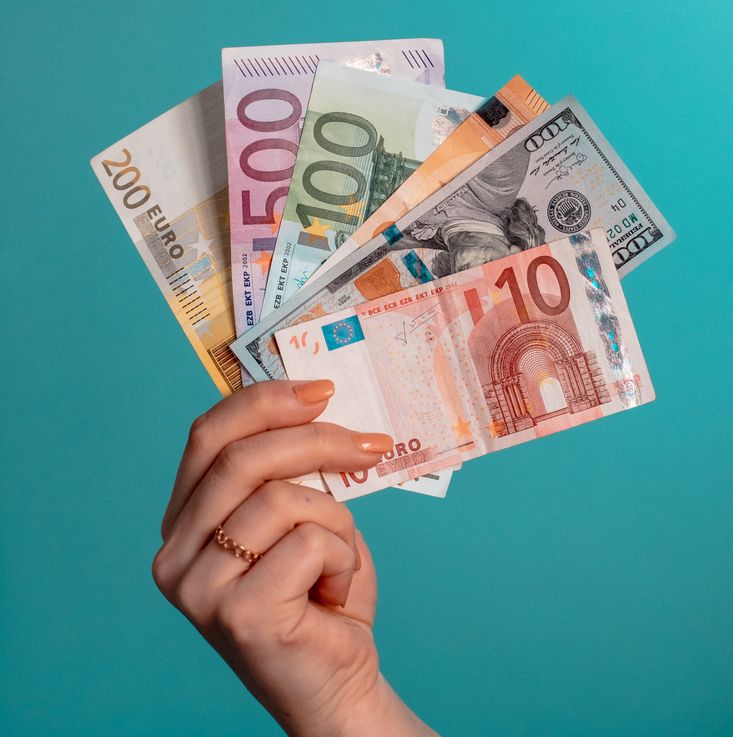 OBS Finance Solutions
Financial management is essential for any business. Odoo already offers many accounting functions. We have made it our mission to develop additional functions that complement Odoo's existing financial solutions in a meaningful way to significantly optimize several financial processes for our clients.

Discover the OBS apps and modules for your group accounting.
Contact us for more information about new OBS extensions for your Odoo system.

We will consult with you about your individual requirements and possibilities with Odoo.