Why is Odoo such a great tool for remote work and home office?

With the rapid developments of the past few weeks, many companies might have been painfully reminded that their business' IT infrastructure and setup is not prepared for sending their employees home and enabling them to work remotely. Reasons for this are often the insufficient supply of notebooks and business software which cannot be accessed remotely. 
We at OBS have always been following a flexible homeoffice policy for all our employees, which is why we were able to switch our whole team to work from home in less than one day. One major enabler for being able to work from home is using Odoo as our business management software.
In this Blog post we want to give you an insight in how you can best handle the current situation, and want to show you how Odoo can help you allow your employees work from home. 
Odoo is the best open-source business software that is currently available in the market. The system works 100% web-based, meaning that all users can log into the system from anywhere, as long as they have access to an internet connection. As all apps are fully integrated with each other and support any kind of business function, all of your data are accessible in just one system. 
The right tools for communication
With Odoo's integrated Chatter in each App, and with the individual Discuss App, your employees have all possibilities to stay in touch and connect with their employees or managers, if they have any questions on specific tasks or events. In the integrated, process-based Chatter in each module, your employees can log notes fortheir colleagues, send messages or set activities and assign them to the responsible employee. In Odoo's Discuss App, you can create different Channels for Communication, e.g. based on departments, project teams or specific functions.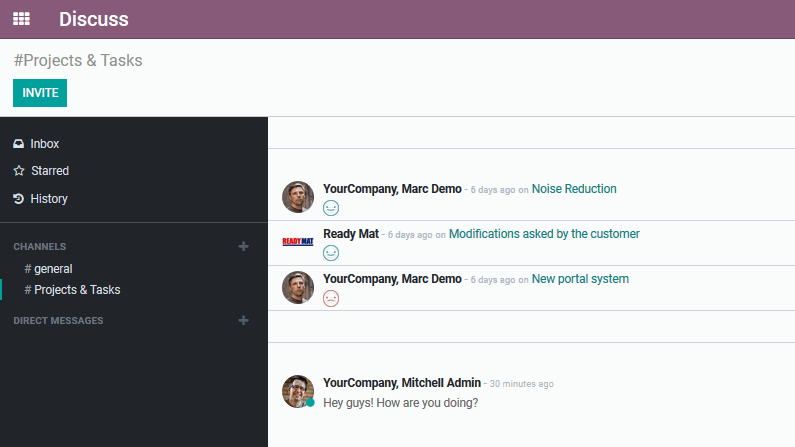 Collaborate on Projects with Odoo's Project Management App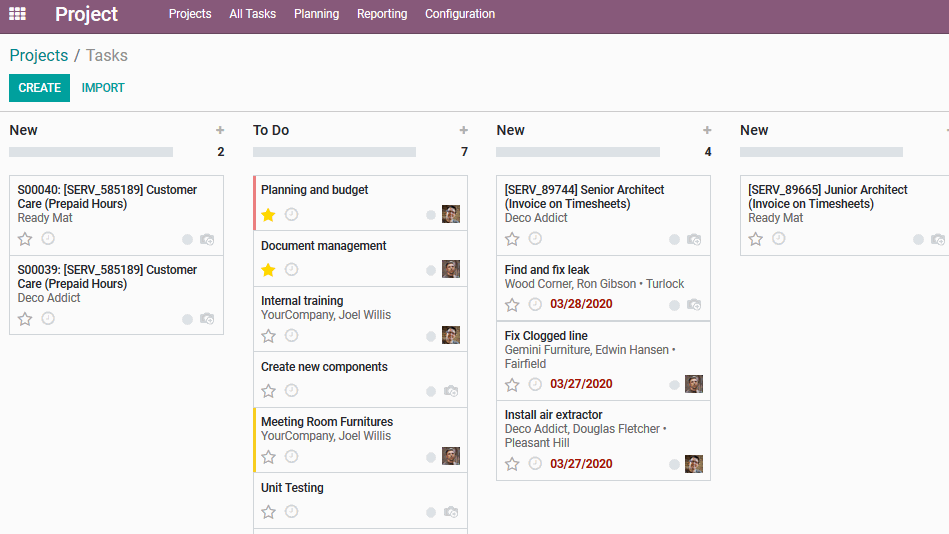 Odoo enables you and your team to access and collaborate on your projects and tasks from anywhere and keep track of the projects progress and workload. In the Kanban view, as shown on the image below, you can easily move your projects' tasks from one stage to another per drag and drop.

Simply view your employees' availability, check their schedule and plan your deadlines. The integrated chatter can be used to communicate with your team task-based and allows to share files by attaching them to a task.
Become a paperless company - Odoo Document Management App
Don't waste any of your valuable time printing, scanning and manually signing documents. Instead, you can save time with Odoo Documents, which enables you to easily share, send archive and categorize all your scanned documents. You can also assign a document to the responsible person and let them e-sign the document and send it right back, all you need is to implement the Odoo Document and Odoo Sign App. The fully integrated approval, control and validation process helps your company to streamline workflows and increase its productivity by reducing inefficiencies like spending time for processing documents manually. 


Apart from effiency advantages, Odoo DMS supports you to access all your relevant documents from anywhere, even from home, and allows your employees to work remotely as efficiently as they would be in the office!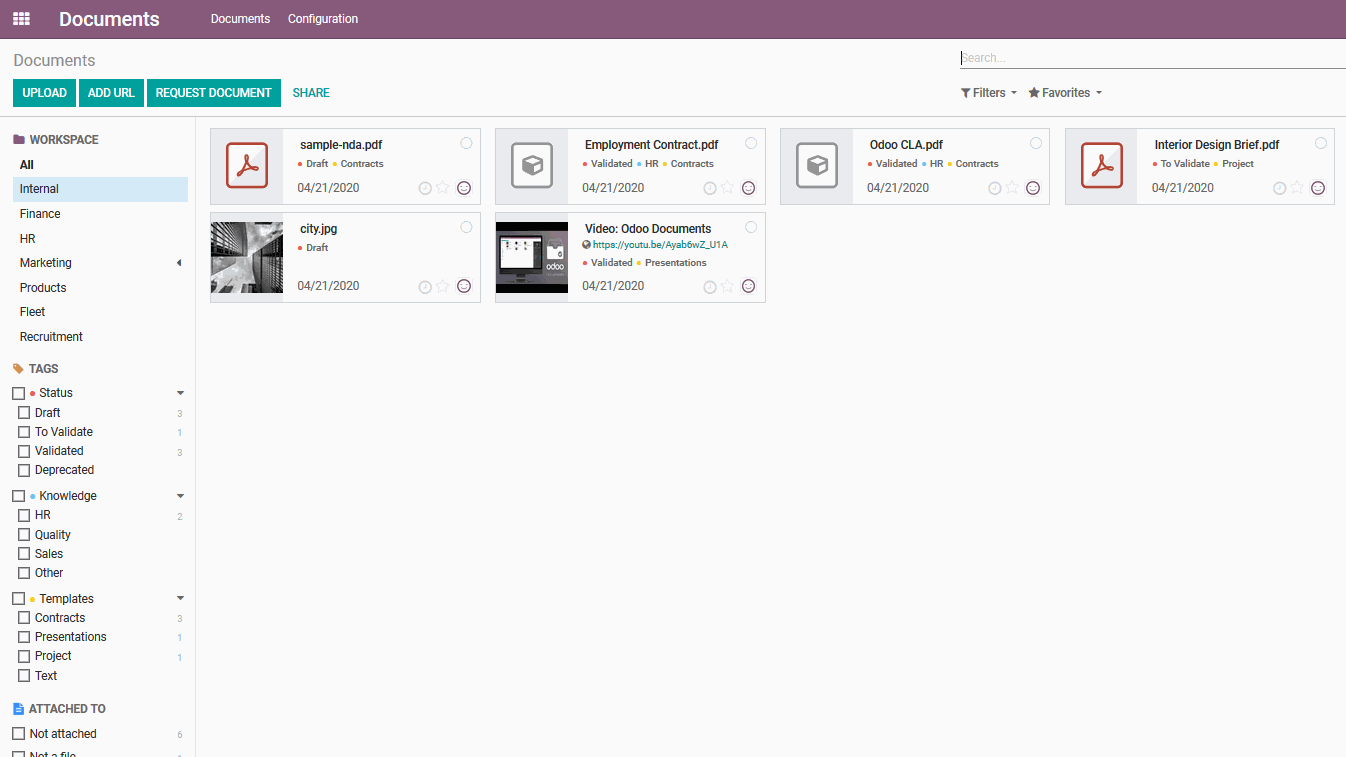 Book a free online Odoo demo with us to find out how Odoo can help your company to increase its efficiency.