Odoo ERP
Covering the core needs of any business. And so much more.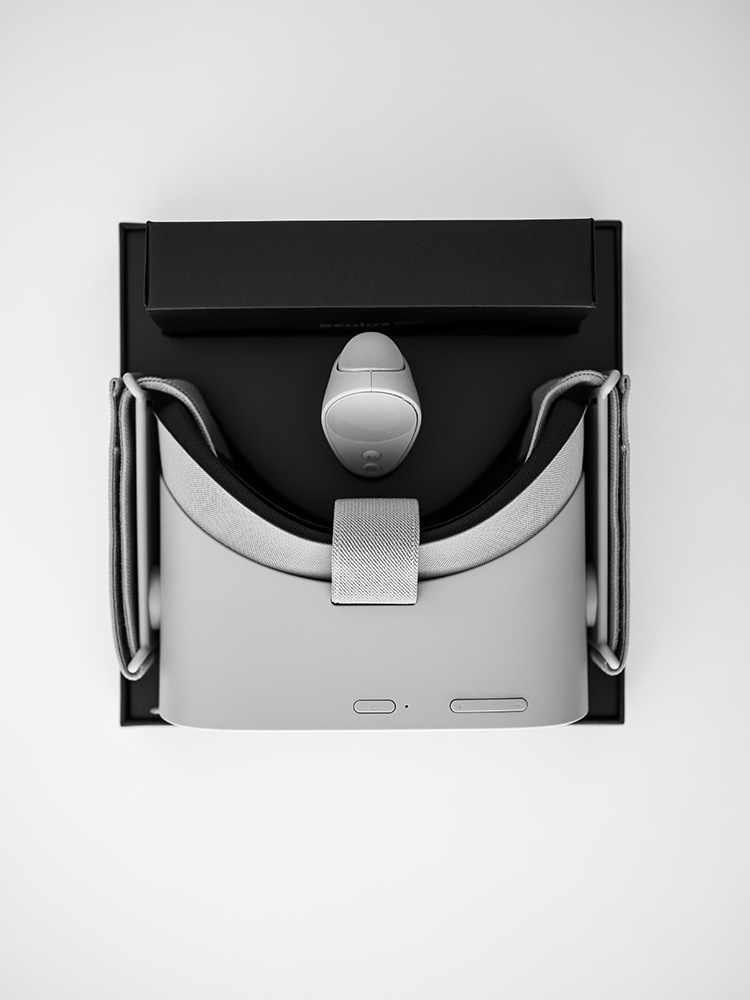 Meet Odoo ERP
Verkauf, Lager, Fertigung, Einkauf & Buchhaltung sind das Gerüst nahezu jedes Unternehmens. Mit Odoo, bekannt auch als Open ERP, ist der Kernprozess Verkauf & Einkauf so einfach und flexibel wie nie zuvor.
Zusätzlich gibt es einige Funktionen, die außergewöhnlich sind und die man in einem traditionellen ERP System so nicht findet. Mit der weiteren Integration in CRM, WEB, PMIS und MRP erfüllt das System alle Anforderungen an eine umfassende Unternehmenssoftware. Entdecken Sie auf dieser Seite die großartigen Möglichkeiten, die Odoo ERP bietet.
Purchasing, Inventory, Manufacturing, Sales & Accounting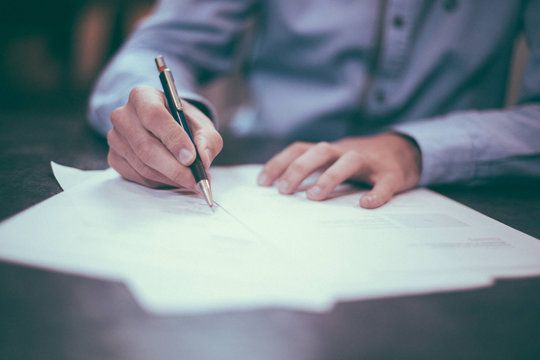 Sell more with great quotations
1. Your quotes online from proposal to e-signature
KV templates - KV's schicken - Verkaufsabschlüsse - Rechnungen schicken - Schneller bezahlt werden
2. Better showcase your products and services
Send clear and complete quotations to your prospects. Add product descriptions, beautiful images, and additional information simply by dragging and dropping building blocks.
We love using the sales app as it allows us to create professional quotes in just couple of minutes. We're saving time and our customers are happy with our fast services and response

Ruben Real, Sales Manager EMEA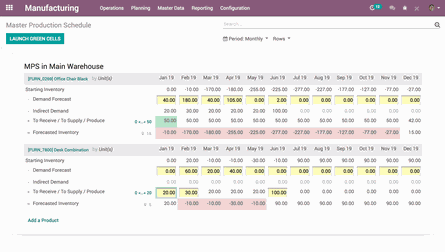 Manufacturing reinvented

No more time clocking: Get accurate planning directly based on real manufacturing times measured on the work center control panel.

Real-time Communication: Display worksheets during operations, show alerts to workers based on quality or changes, etc.
All-in-one: Erp, MRP, Quality, Maintenance and PLM fully integrated
Shop floor automation: Capture data in real-time from your equipment using the API
Easily manage suppliers and orders thanks Odoo ERP
Automatically send RfQs to suppliers based on stock levels

Manage refunds, product deliveries and quality control

Get supplier price lists and product availability

Analyze, forecast and efficiently plan your orders
We successfully supply 70 restaurants through 1000 orders a day thanks to Odoo ERP

Bernard Dehertog, Senior IT project manager EXKI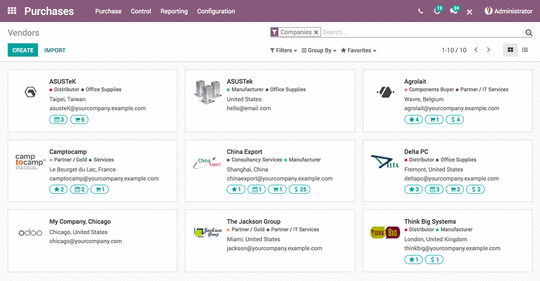 Interested in experiencing Odoo's Apps in real-life?

Schedule your free Odoo Demo today!