ERP Systems for Medium-sized Companies: Dynamics 365 vs. Odoo

You can also find well-known brands like Microsoft in the wide range of ERP software offerings. But don't let a well-known name keep you from fully exploring the solution to make sure it's the right fit for your business. To find the right ERP software for your company, you need to know exactly what each software solution offers and how each solution can be adapted. And remember: Not every software company keeps its promise to be a reliable solution. It is always worth taking a closer look.
Broad offering without diversification options
What Microsoft Dynamics 365 promises:
Dynamics is primarily aimed at small- and medium-sized companies. The software is offered in three variants: a cloud solution, an on-premise solution, and a hybrid variant.
Microsoft has bought up various software in recent years and tried to combine them into offerings under one brand. As a result, the solutions are not well integrated. The various offerings can be very different, and the solutions were not significantly developed upon or improved. 
The strongest emphasis throughout is on the areas of ERP and CRM. The operation of the software is made easy for Microsoft users since the ERP software user interface is already familiar from Office applications. In addition to its cluster-based business intelligence technology Power BI, Microsoft is also relying on the integration of its Cortana AI system and is promoting the networking of LinkedIn.
However, there's no way for customers to get an impression of the software's possibilities and limitations in advance. That means any potential problems can only be discovered once the implementation has already been completed.
Integration without ifs and buts:  Dynamics promises quick implementation and offers a large network of implementation partners. But the software struggles with entering data and sometimes with unrealistic schedules. Your switch to the new software can be delayed by up to four months.
The high level of integration of Microsoft products and systems offers companies that already use them an easier start with the ERP and CRM software. However, the flip side of the coin is an extensive and all-encompassing changeover for all companies that have not previously relied on Microsoft applications. The configuration of the software is extensive and requires more support from implementation partners than other software variants. Since the software is completely based on these requirements, options for integration and interaction with other third-party software applications are more complex and more prone to problems. For basic settings, such as document layout, special knowledge is required. So, customers should plan on needing extensive training if they opt for this software solution.

Currently, there is no focus on making user tasks less complex.

Odoo's complete solution without limitations
Alternatives for medium-sized companies: 
In addition to SaaS software (Odoo Online) and the on-premise solution (Odoo Enterprise), Odoo also offers free, open-source software (Odoo Community). For you, that means not only a large selection but also the possibility — without any financial investments — to test it and find out for yourself whether the software suits your company's needs. 
With the free software, you can already use the following components: billing, task logs, time recording, CRM, sales, personnel, recruitment, warehouse, purchasing, MRP, maintenance, website, eCommerce, point of sale, events, email marketing, live chat, SMS marketing, e-learning, vehicle fleet, and notes.
So, if questions about certain processes or general limitations and possibilities of the proprietary software arise from using the open-source variant, you can bring these directly into the consulting discussions and thus receive even more detailed advice tailored to your company.
Odoo implementation: Odoo avoids sources of error due to its integrated interfaces to other systems, which enables a smooth implementation of the software and has few software requirements. The systemic independence pays off, especially for medium-sized companies that want a step-by-step implementation and changeover so that they have to do as little as possible during the changeover and can get back to work quickly.

This flexibility and the different software offerings allow your company to grow organically and gradually add the required services. The modular structure has been thought through end to end. Odoo's user interface does not rely on familiarity but presents itself as an intuitive interface. Clarity, fast data processing and networking of information, work processes and employees are requirements that are standard in the Odoo user interface.
Odoo wins the price-performance comparison, hands down. Per user, Odoo offers solutions that are up to 100 euros cheaper.
OBS services:  As a global Odoo Gold Partner, we offer implementation and consulting services for all aspects of the Odoo business administration software. Start your Odoo project with us as a strong and global partner at your side. We accompany you according to your software requirements from the software configuration phase to the go-live phase.
Find out more about our services for the Odoo implementation process.

More about the Odoo implementation in the blog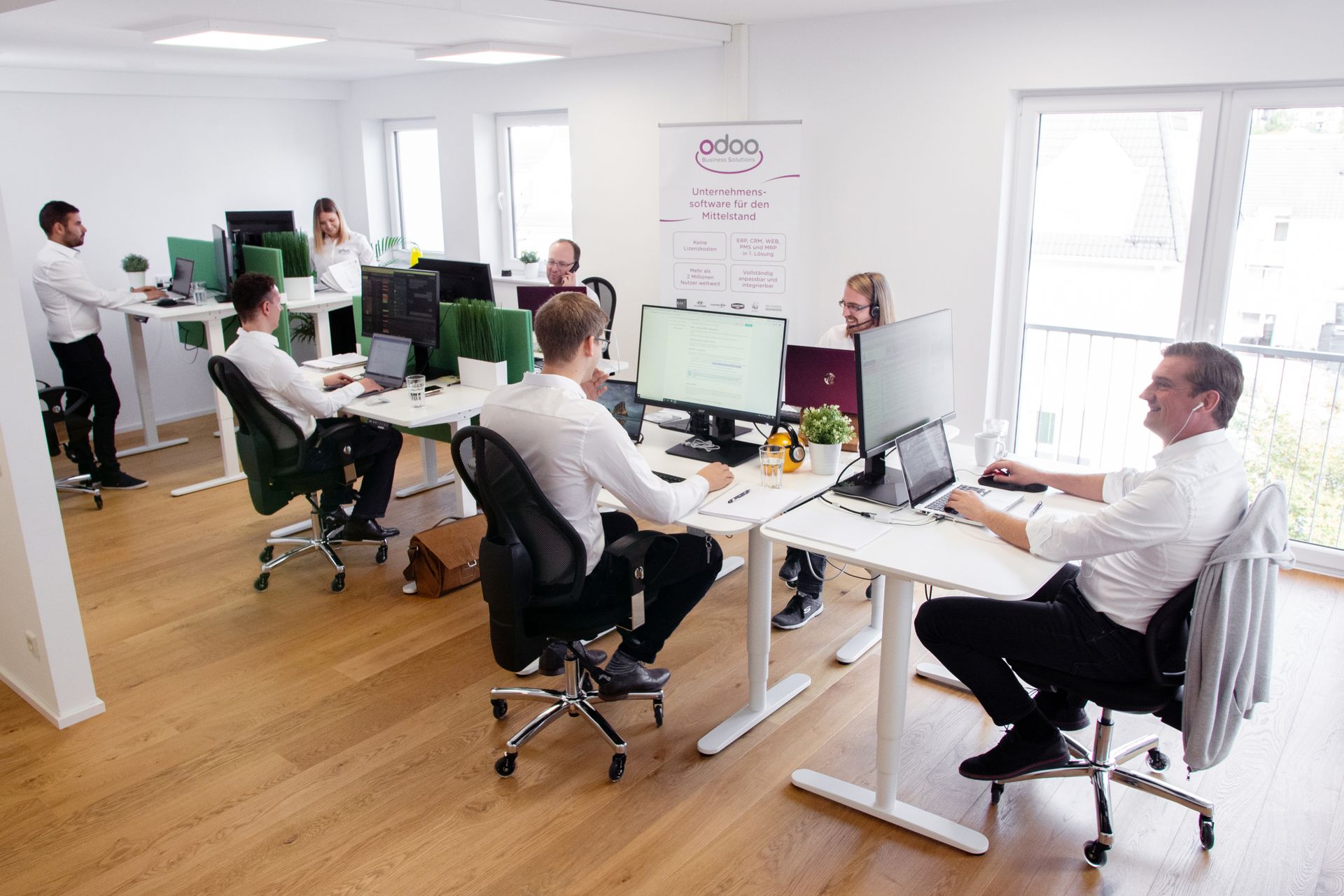 Implementing Odoo the OBS way — Part 1
Our job as Odoo integrator is fantastic. We have the opportunity to improve the working life of many people by automating boring tasks and increasing company productivity. However, the introduction of new management software...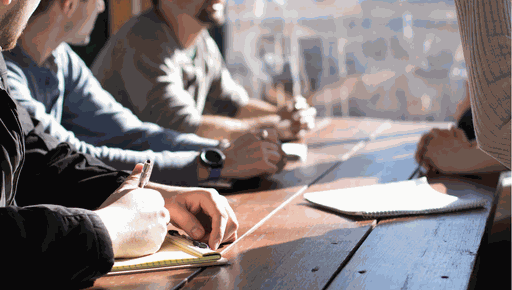 Implementing Odoo the OBS way - Part 2
In Part 1, we introduced our blog series: "Successful Odoo Implementation with OBS." In Part 2, we will present the various roles and their areas of responsibility that a project team should consist of in order to ensure a successful Odoo implementation...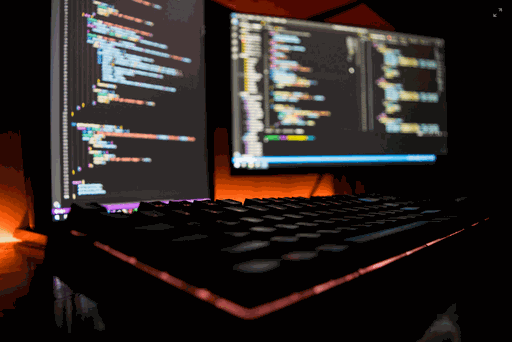 Odoo development by OBS
Thanks to our "Smart Design" approach, the adaptation, individualization, and expansion of processes in Odoo to specific customer requirements is an essential strength of our organization. For us, smart design means combining first-class methods and development processes with our focus on the Odoo standard and thus also carrying out complex adaptation projects...
Benefit from the wide range of options and discover the ERP software that suits you!

As an Odoo Gold Partner, OBS offers you the best service in Europe.