Global Strategy OBS Solutions

Our rebranding of OBS Solutions has sharpened our profile in all areas. Not only have we repositioned ourselves externally and highlighted the core of our work and our spirit, but we have also internally thought about what we want to achieve with our rebranding and our understanding of ourselves and our work.

We have enhanced our philosophy, "YOUR SUCCESS IS OUR PASSION", with our mission "SHAPING THE FUTURE OF WORK".
Our customers' success remains our primary goal, and we achieve this goal by combining high-quality consulting with cost-effective solutions born from sustainable and innovative ideas.

Our guiding principles influence not only our services and products but also the way we work and interact with our partners and customers. We commit to continuously developing and trying out new things without sacrificing quality. Our philosophy and mission are our guiding principles for these new paths.

Living these principles requires collaboration. We understand all our company's core values and the structures we need to implement these core values run through all areas: Communication, Time, Orientation, and Goal Setting.

We consciously choose to make strategic decisions for our company as a whole. Our work culture with flat hierarchies and individually designed career paths help us achieve this. We are convinced that having fewer restrictions and more room for development positively support decision-making.
We believe that entrepreneurial thinking is valuable for the organization and our employees. It also provides opportunities to help shape the company. Especially in customer consulting, thinking through processes with this mindset is extremely beneficial, as it brings the best solutions for our customers into focus. This mindset helps us offer the best solutions – faster, more comprehensive, more precise, simpler, and more cost-effective.

Companies and employees want a positive working atmosphere for a reason. This is why our employees choose to work with us. Our work mentality helps us to build good relationships with our employees and colleagues. At OBS Solutions, we work in a trusting environment where we can be honest with each other. Flexible working hours are not just an empty phrase for us: working from home and organizing the working day independently are a part of our everyday working life. We consciously design the office atmosphere to reduce stress and promote creativity.
Our spirit pays off: The relaxed, collegial atmosphere is reflected in the way we work. Not only do we, as a team, benefit from open communication and compromise, but so do our customers and partners because our work culture significantly influences the quality of our work. This is the basis for our continuous growth.
We are focused on providing future-oriented solutions. This means we experiment with new strategies, techniques, and tools and are open to new ideas and better solutions. Not only do we adapt the way we work, but we also tailor technologies to best suit our customers and ourselves. This way, everyone gets the best results and trust grows among our business partners and customers.

Part of our hands-on mentality is to make the work processes and solutions as simple as possible for ourselves and our customers. This allows us to combine our manpower, teamwork, knowledge, and experience with our commitment to quality to provide the best solutions.

Our goal is to be the leading partner in all our markets.
We believe that quality prevails. As a local partner in the region, we understand and can respond precisely to local legal requirements. We combine these with the wishes of our customers to offer custom-fit solutions.

We aim to build "best in class" solutions.
Our solutions are not just simple answers to problems. Rather, we set a new standard on the market with our developments. We create completely new solutions like our Odoo Industry Solutions that fit our customers' requirements more precisely because we know the specifics and details of the industries.

We strive for an international positioning.
We believe that more is possible with strong global partners. That's why we are a proud part of the BOP Alliance (Best Odoo Partners) - learning from the best and contributing our ideas is the dynamic we strive for with global cooperation in the Odoo network.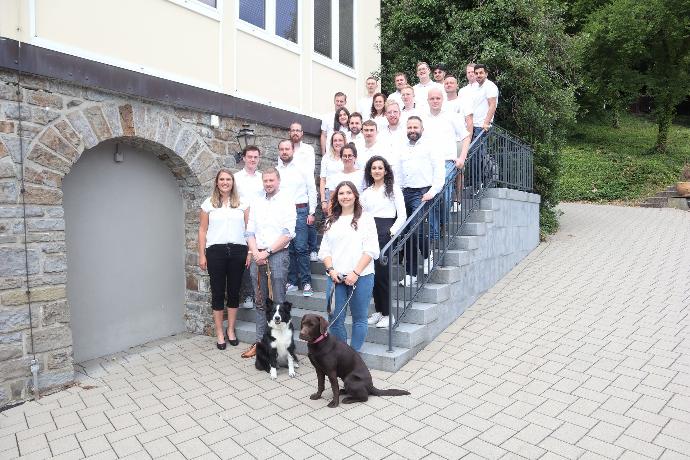 OBS Solutions - The future path of success
Read the previous part of the blog series: OBS Solutions has sharpened its profile as one of the most successful international Odoo implementation partners to further support Odoo's remarkable growth potential.

Read more
Get the partner of choice at your side for complex Odoo implementations.
Let our spirit inspire you and boost your business success.