The OBS Industry Solutions Approach

Special industry requirements demand special solutions that focus entirely on the specifics of the industry and truly understand the market in-depth. Only in this way can solutions fully support the success of your business and help you use your business software intuitively. We understand this very well at OBS Solutions and provide you with just such solutions. Learn more about why industry solutions are of particular interest to us.
Read more about our industry solutions approach.

Odoo as business software

Odoo is an extremely flexible and particularly versatile business software that offers a good foundation for every industry. But every industry has its own special requirements that the ERP software must meet.
That's why you need a setup that offers you all the functions you need in your industry. That is exactly why we have developed our OBS industry solutions.

Faster, clearer, sophisticated

The idea of our OBS industry solution is to implement an Odoo system that allows you to optimally manage your daily business in your industry - right from the start. You benefit from our deep industry experience.
Our OBS industry solutions have been created with the input and expertise of our experienced industry experts to save you time and expensive individual programming. With our OBS industry solution, you have all the functions and apps you need for your day-to-day business right at your fingertips.

Through our best-practice experience, our industry experts can share insider tips and forward-thinking improvements to enhance your current processes. Extensions and customizations of our OBS industry solution are, of course, possible at any time.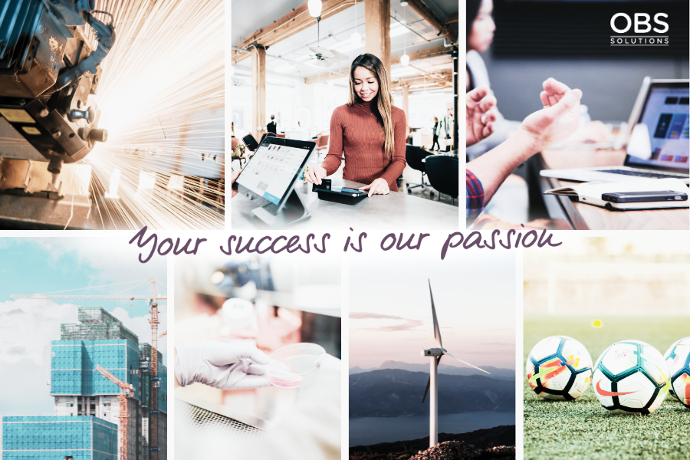 More about OBS Industry Solutions
Learn more about our OBS industry solutions and find the best Odoo solution for your industry.

OBS Industry Solutions
Engage with specialists in your industry to optimize your Odoo system.
Learn more about the benefits of the system from experienced industry experts.