Top feature: Customization
There are many options for ERP software solutions on the market, all with their own list of technical requirements and limitations. 
To find the right solution for you and your business, you shouldn't have to adapt your work processes to the software. Agile software, which is suitable for medium-sized and growing companies, is characterized by the fact that it is customizable.
Find out what business software options are available, so you can find the best solution for you and your business.
the software that fits your business
Odoo is open source software, meaning extensions and additional developments can be easily integrated. Also, the large Odoo community takes advantage of this by constantly developing new apps and solutions. In fact, there are currently more than 2,500 modules and apps to choose from. If something you're looking for isn't there, you can bet it won't be missing for long.
In Odoo, you can also customize almost anything, since its backend is an impressively powerful development platform.
But remember: The more you customize your implementation of Odoo, the more complex and costly the system gets.
Still, it's always good to know that almost everything is possible in Odoo.
At OBS, we try to use the powerful standard Odoo implementation as much as possible, since on its own it has a wide range of integration possibilities and existing modules. Learn more about Odoo Business Solutions and our philosophy.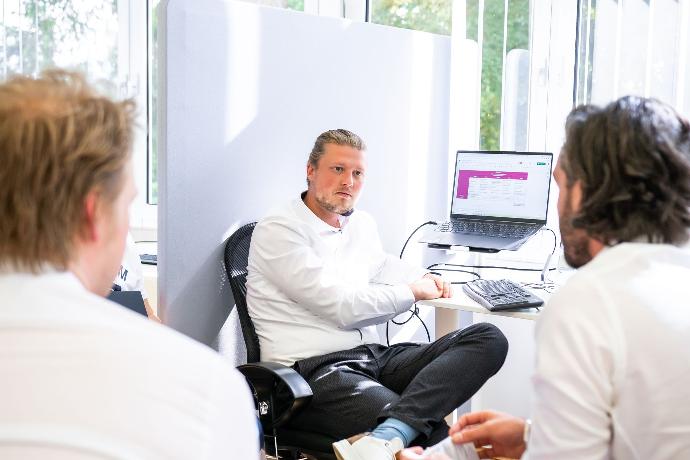 Contact us to find out more about your possible customized business software solutions.

 Join us and improve your company's bottom line.